摘要截稿日期延期至:

2022年5月16日

全文截稿日期延期至:

2022年5月9日

会议日期:

2022年5月26-28日

录用通知:

投稿后20-30天

ICPHMS2022演讲嘉宾信息如下: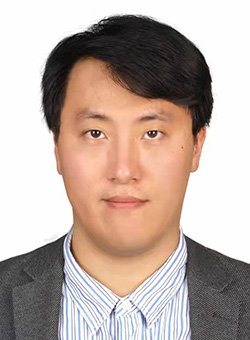 Dr. Changhe Yu
Tuina and Pain Management Department, Beijing University of Chinese Medicine Affiliated Dongzhimen Hospital, Beijing, China
Biography: Dr. Changhe Yu is currently a doctor and researcher at Tuina and the Pain Management Department, Beijing University of Chinese Medicine Affiliated Dongzhimen Hospital, Beijing, China. He received a Master's degree in TCM internal medicine from Liaoning University of Chinese medicine in 2013, and a Ph.D. degree in Acupuncture and Tuina from the China Academy of Chinese Medical Sciences in 2016. He is vice chairman of the international society of Complementary and alternative medicine research, and a Youth member of many branches of the China Association of Traditional Chinese Medicine. His research interests include outcome measures, patient-reported outcomes, clinical trials, guideline development and methodology on qualitative and mixed methods. Over the past 5 years, Dr. Yu has authored more than 50 peer-reviewed publications, and led one National Natural Science Foundation of China and one Beijing Health Development Scientific Research Project. He has given more than 20 invited speeches at national or international conferences.
Topic: Development of Core Outcomes and Core Measures Sets of Low Back Pain in China
Abstract: Background and purpose: Due to the heterogeneity of outcomes or measures reported in clinical trials of low back pain, meta-analyses are hardly conducted for evidence. We aimed to develop a core outcome set (COS) and core measures set (CMS) of chronic low back pain (CBP) for all clinical studies. Methods: The CBP clinical research outcomes and measurement tools lists were established through a systematic review of randomized and observational clinical trials in recent 5 years, a synthesis meta of qualitative studies on the experience or outcome of CBP patients, and interviews of clinicians and CBP patients. And then two rounds of Delphi surveys were held among multi-stakeholder representatives to select the important outcomes. The COS-CBP and CMS-CBP were established by expert and patient consensus meetings with a nominal group method. Result: A total of 57 outcomes and 348 measurement tools were pooled. The Delphi surveys selected 10 important outcomes. The consensus was met that the COS-CBP and CMS-CBP were constructed: Pain or Discomfort (Numerical Rating Scale-Pain, NRS-P and Visual Analogue Scale/Score-Pain, VAS-P), Exercise Function (Functional Rating Index, FRI), Daily Activity (Activities day Live, ADL), Lumbar Dysfunction (the Oswestry Disability Index, ODI), Impact on Quality of Life (12-Short Item Survey Form, SF-12), and safety outcomes (self-reporting, no recommended measurement tools). The corresponding measurement time frames included baseline, immediately after treatment course and follow-up of 1 week, 2 weeks, 4 weeks and 8 weeks after treatment. Conclusion: The COS-CBP and CMS-CBP were determined by patients, physicians and other multi-stakeholder, and will be considered and used as outcomes and measurements in CBP trials, properties of measurements are warranted for further validation.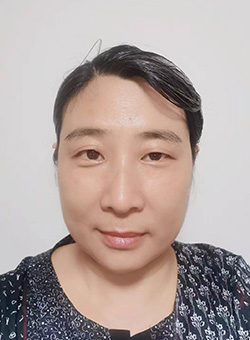 Dr. Dan Niu
Department of Nephrology, First Affiliated Hospital, College of Medicine, Xi'an Jiaotong University, Xi'an, China
Biography: Dr. Dan Niu is currently a deputy chief physician at the Department of Nephrology, First Affiliated Hospital, College of Medicine, Xi'an Jiaotong University, China. She received her Ph.D. degree from the Xi'an Jiaotong University, China in 2016. From 1997 to 2003, she was a resident doctor for the Department of Nephrology, First Affiliated Hospital, College of Medicine, Xi'an Jiaotong University. In December 2003, Dr. Niu became an Attending doctor at her hospital. In December 2017, she became Deputy Chief Physician at her hospital. Her research interests include Glomerular disease, Hereditary nephropathy and CKD-MBD. Over the past five years, Dr. Niu has authored more than 7 peer-reviewed publications. Dr. Niu is a member of the Zhonghua Medicine Society of China and the standing committee of the Blood Purification Branch of the Health Protection Society of Shanxi Province, China.
Topic: Anticoagulation in Patients with Advanced Chronic Kidney Disease
Abstract: The risk of thrombosis and hemorrhage in Patients with advanced CKD increases with worsening proteinuria and a progressive decline in GFR. For patients who are receiving dialysis, disorders of hemostasis and the use of intravenous anticoagulation during dialysis further compound the risks of bleeding. Although oral anticoagulants have been proven beneficial in reducing thrombotic risks in the general population for indications such as VTEs and AF, their benefit in patients with advanced kidney disease and receiving dialysis is unclear. Unfortunately, available data show that they confer a high risk of major and minor bleeding and life-threatening vascular calcification, and this varies on the basis of the type of oral anticoagulant show that they confer a high risk of major and minor bleeding and life-threatening vascular calcification, and this varies the basis of the type of oral anticoagulant. Therefore, at present, the important question of doing dialysis patients need oral anticoagulation to prevent thrombosis remains unanswered. Because of the lack of large clinical trials to guide our decision-making, it is prudent to consider the recommendations from guidelines and weigh and discuss a given individual's risks of bleeding and thrombosis with the patient. We have provided some principles to consider and guide therapeutic decision-making, but ultimately, the decision to anticoagulate and which anticoagulant to use needs to be a shared decision between the patient, their cardiologist, and their nephrologist. Randomized controlled trials comparing DOACs with warfarin and no anticoagulation are required to help physicians and patients decide whom to anticoagulate and with which anticoagulant.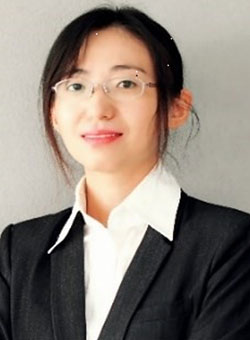 Dr. Lulu Wang, Professor
Biomedical Device Innovation Center, Shenzhen Technology University, Shenzhen, China
Biography: Dr. Lulu Wang is currently a Distinguished Professor at Shenzhen Technology University, China. She received the M.E. (First class Hons.) and Ph.D. degrees from the Auckland University of Technology, New Zealand, in 2009 and 2013, respectively. From 2013 to 2015, she was a Research Fellow with the Institute of Biomedical Technologies, Auckland University of Technology, New Zealand. In June 2015, Dr. Wang became an Associate Professor of biomedical engineering with the Hefei University of Technology. In June 2019, she became Distinguished Professor of Biomedical Engineering at Shenzhen Technology University. Her research interests include medical devices, electromagnetic sensing and imaging, and computational mechanics. Over the past five years, Dr. Wang has authored more than 70 peer-reviewed publications, 6 books, 7 book chapters, and 11 issued patents. Dr. Wang is a member of ASME, IEEE, MRSNZ, AAAS, PSNZ, and IPENZ. She is an active reviewer of numerous journals, books, and conferences. She has given more than 30 invited talks at national and international conferences. She has received multiple National and International Awards from various professional societies and organizations. She has been selected as the World's Top 2% Scientists 2021 (by Stanford University). She is an active topic/track organizer of several international conferences include ASME IMECE, ICCES.
Topic: Microwave Breast Imaging: Opportunities and Challenges
Abstract: Early-stage cancer detection could reduce breast cancer death rates significantly in the long term. The most critical point for best prognosis is to identify early-stage cancer cells. Investigators have studied many breast diagnostic approaches, including mammography, magnetic resonance imaging, ultrasound, computerized tomography, positron emission tomography and biopsy. However, these techniques have some limitations such as being expensive, time consuming and not suitable for young women. Developing a high-sensitive and rapid early-stage breast cancer diagnostic method is urgent. In recent years, investigators have paid their attention to the development of biosensors to detect breast cancer using different biomarkers. Apart from biosensors and biomarkers, microwave imaging techniques have also been intensely studied as a promising diagnostic tool for rapid and cost-effective early-stage breast cancer detection. This speech will talk about the recent important achievements in breast screening methods (particularly on microwave imaging) and breast biomarkers along with biosensors for rapidly diagnosing breast cancer.
© 2016-2022第六届公共健康与医学科学国际会议 版权所有